Customize video banner onto webpage
PlayerDIY Web Player is an easy-to-use graphical program for customizing skinning flash video player for web. But it actually also can serve to customize video banner on webpage. Please check the following demo, you may try click this demo.
To implement above demo, the step-by-step tutorial as below:
Step 1: Input a video into PlayerDIY Web Player, and set where it'll link to when clicking the video.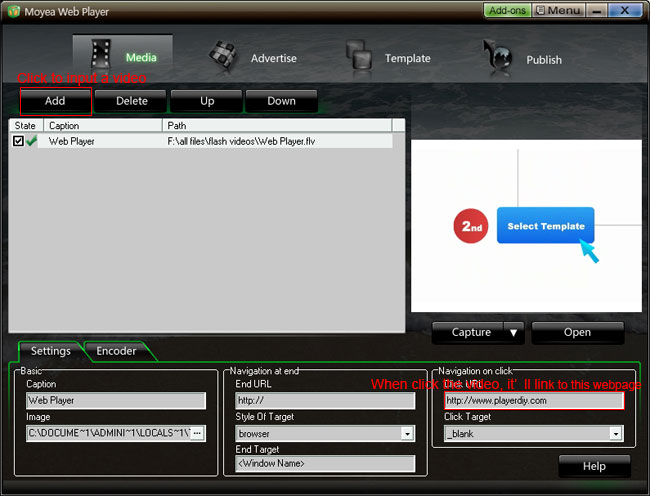 Step 2: Set the value of "Video list style" and "User define area" to be "none" to remove the playlist and the "Embed & URL" area.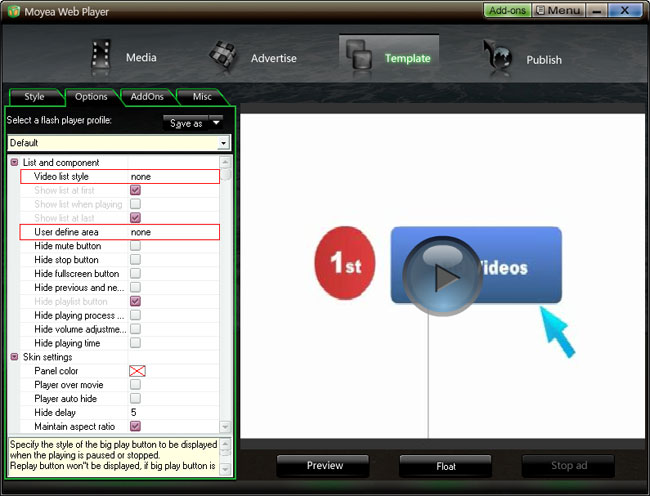 Step 3: 1. Uncheck the "Show player" option to remove the control bar.
2. Check the "Auto rewind" option and uncheck the "Pause at first frame" option to make the video played and replayed automatilly.
3. Set the value of "Style", which on the drop download list of "Big player button", to be "none" to remove the player button.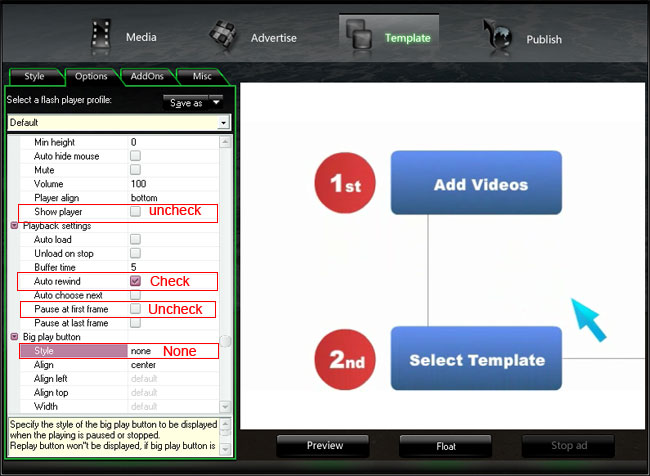 Step 3: Publish the customized player, then you could get the above demo.