Text Watermark Plugin

Price: $20.00

Version: 1.2
Version History
Compatible With: PlayerDIY Web Player V2.0 and up
Updated on:

Jan.27th, 2009

Developer: PlayerDIY Software
Introduction:
Text Watermark Plugin enables you to add a text-watermark with transparency at random position of web player. It offers an easy way to brand or copyright your own web player.  It also enables to show the title of video or audio files.
Key Features:
Branding or copyrighting your own web player in easy way
Easy to customize the transparency, color, size, position, style, etc. of text-watermark
Watermark added with this plugin can work as an ad over player
Showing the title of video or audio files
Limitation of free trial version:
The added text-watermark will have a link to our website
Below is a demo which has a text-watermark (PlayerDIY Web Player) on control bar (you might try clicking it) and will show the title of the videos on its top left.
Where this plugin appears:
After installed, this plugin will appear on the following interface of PlayerDIY Web Player.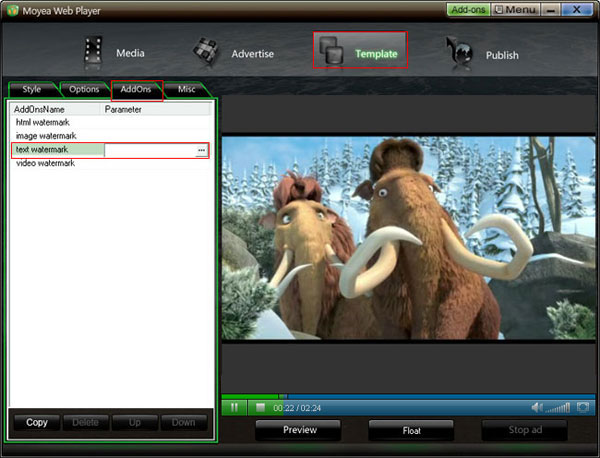 Example:
This example will show you how to implement above demo with this watermark plugin.
To implement the above demo, the step-by-step tutorial as below.
1. Add text watermark
Step 1: Add videos into PlayerDIY Web Player on "Media" interface.
Step 2: Click the text watermark pluin on "Addons" tab panel on "Template" interface, and then click "

" button.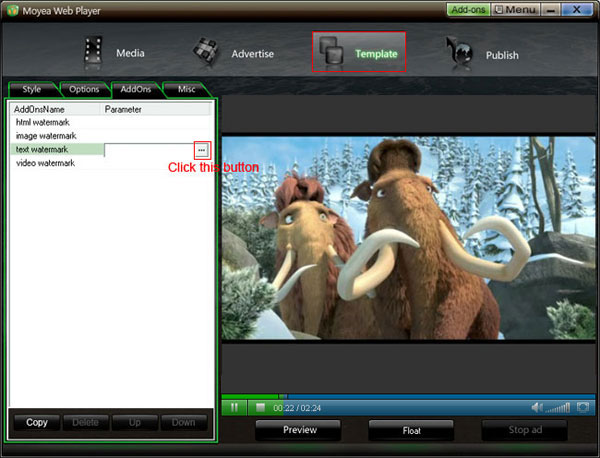 Fill the form as you want in the pop-up window.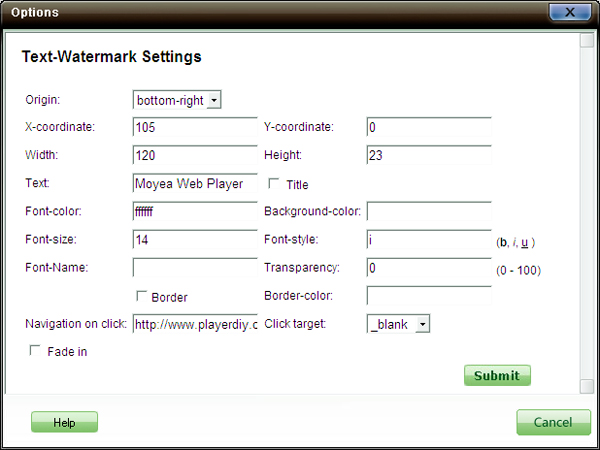 2. Enables to show video title
Step 3: Copy the text-watermark plugin.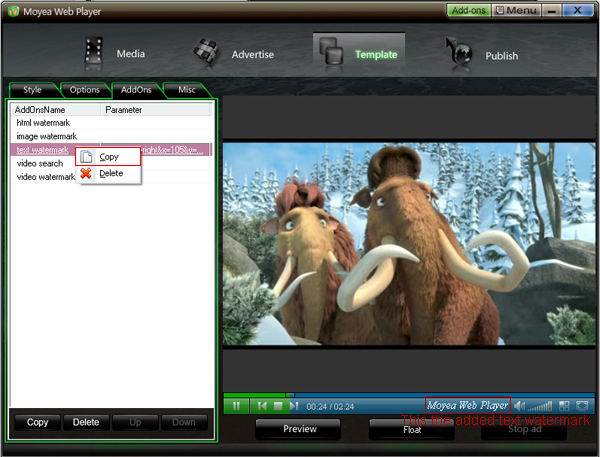 Step 4: Click the copied text-watermark plugin and fill the form as you want in the pop-up window. (Do make sure to check the "Title" option)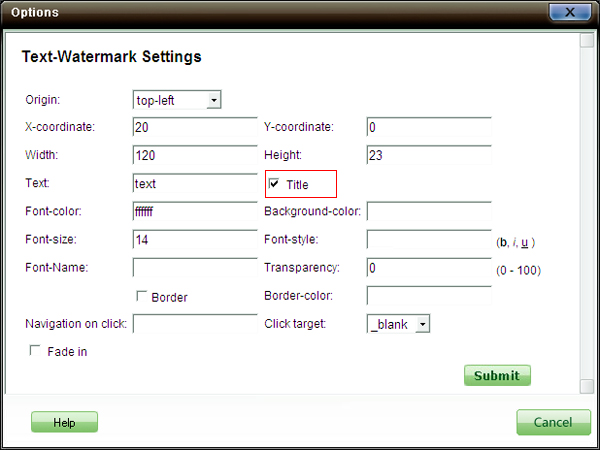 Step 5: Click "Publish" button on "Publish" interface. Then we could get a web player which is the same as the above demo.